You are here
.
Anyone who has a concern about a student is encouraged to fill out a Maxient reporting form.
This will initiate someone reaching out to the student to ensure they are supported.
---
Vikings

Care

is now on Twitter, Facebook, and Instagram.
Follow us for a chance to win a free Vikings Care t-shirt.
---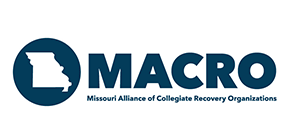 MACRO, the Missouri Alliance of Collegiate Recovery Organizations, Recovery Ally Training*,

was designed to help faculty, staff, and students support individuals in recovery from substance use disorders.

Click here to learn more about MACRO!

---
Vikings Care Mission:
Jefferson College and COMTREA on Campus envision an environment that promotes student wellness, safety, and educational success. We recognize the challenges of being a college student and strive to provide educational opportunities to develop life skills, increase help-seeking behaviors, promote safety, and encourage diversity. Through Vikings Care initiatives, we connect students to resources that help them to achieve their goals.


To learn more about Vikings Care initiatives, please contact:

Vikings Care
636-481-3215 TTY Users dial 711
vikingscare@jeffco.edu
Student Center, Top Floor