You are here
JC Navigators
Looking for fellowship, encouragement, guidance?
Join us as we dig into the Bible.

We are a student-led club encouraging students who:
Seek to know Christ and make Him known

Desire to discuss the Bible through Bible studies

Will benefit from a variety of other activities that foster student fellowship
Written on three continents

Written in three original languages
---
Join us on 2nd and 4th Tuesdays! Arts & Science I building, room 115
Why Tuesday Morning?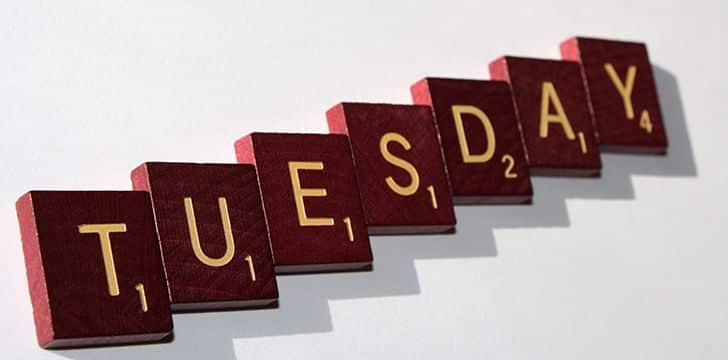 1) It's not MONDAY morning!
2) It's too early in the week to mistake it for Friday.
3) It works!
We believe you will find the meetings fun and informative; we're pretty casual. We are just us and hope you will feel you can just be yourself. Nothing formal; just a bunch of people who are learning and growing and enjoying each other's company along the way.
BREAKFAST Meetings (Did someone say, "food"?)
No time for breakfast before you run out the door? Grab some coffee or juice and some sort of sustenance while you're here and jump start your day.
Join us for fellowship, music, and food.
FREE T-SHIRT!
Stay up on the latest from JC Navigators!
Check out our Facebook and Instagram accounts. https://www.facebook.com/JeffcoNavigators
We live stream our meetings on Facebook...but it's more fun to be here in person!

2021 Student Officers:

Anna Clark, President (aclark21@jeffco.edu)
Alanna Crumley, Vice President (acrumley@jeffco.edu)
Matt West (mwest2@jeffco.edu)
Fran Moore (fmoore1@jeffco.edu)
Bill Kaune (wkaune@jeffco.edu)
Jefferson Baptist Association-Kenny Sims; Donna Sims
Activity Corner:
Last Fall was a good semester, even though some activities were curtailed with our unique 2020 challenges.
We were blessed to have a great designer offer her services to draft logos for a new t-shirt. Thank you SOO much, as well, to one of our sponsors, Jefferson Baptist Association, who financed our t-shirt purchase.
In October, we enjoyed some singing around the firepit outdoors, along with chili and box hockey, and some worship and sharing time. It was awesome.
During one of our November meetings, we made cards to let our veterans know we appreciate their service. These were distributed at the Veterans Day event here on campus.
We got together the Sunday before Thanksgiving to purchase items for the Adopt-a-Family event and had a blast shopping at Walmart, then wrapping the gifts at our Christmas meeting.
In the spring semester, we put together a hiking outing at Mastodon State Park. Anna led us in a devotion/discussion and we also played some icebreaker games. Afterwards, those who could do so joined us at Subway in Imperial for more fellowship.
Thank you to all who participated with us and for those of you who joined us via our Facebook live videos.
---
JC Navigators is active on campus and has participated in:
Club Spirit Day

SYATP (See You at the Pole)

Shocktober

SAILS Day of Service

Final Exam Gift Bag/Care Kit Distribution (2019, 2020)

Winter Jam 2019

Movie Event-Chronicles of Narnia: Voyage of the Dawn Treader

National Day of Prayer 2019 - "Love One Another"

Adopt-a-Family--2019 and 2020
---
A WORD ABOUT OUR SPONSORING ORGANIZATIONS:
Jefferson Baptist Association
JBA was the sponsor of a previous student Bible study group here at Jefferson College: Baptist Campus Ministries. Their avid and unwavering support of JC Navigators began soon after we had established our charter and received approval as a student organization. Their goals are to help ministries on the college campus evangelize, disciple, and mobilize students while also connecting them to the local church.
Cru (formerly Campus Crusade for Christ) has come alongside JC Navigators to assist us in the areas of leadership training and missions opportunities. Campus Crusade was established in 1951 at the UCLA campus by Bill and Vonette Bright. Headquartered in Orlando, Florida, Cru's goals, as an organization, also are a great match for those of JC Navigators: helping students know Jesus, grow in their faith, and go to the world to tell others.